Guaranteed Quotes

No Aggressive Upselling

Licensed and Insured

In Business Since 1992
About Our Commercial & Residential Window Washing Services in Puyallup
Having clean and clear windows not only helps set a good impression, but is also nicer to see out of. Relish in the beautiful, smudge-free views by getting professional window cleaning for your residence or commercial space. All Clean of America offers professional window washing services in Puyallup that will leave your windows sparkling. Keep reading to learn more and then contact our team today to get an estimate and to book an appointment with our cleaning company.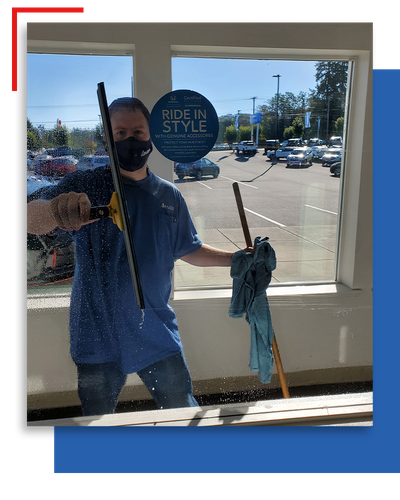 Smudge Removal
Whether it's from your kids or your pets in your home or from customers or employees in your commercial space, smudges on windows are an eyesore. Rely on All Clean of America and our residential and commercial window cleaning services for smudge-free windows in a flash. Our team is dedicated to delivering 100% clean and clear windows after our window washing services — contact us today to get an estimate for your windows.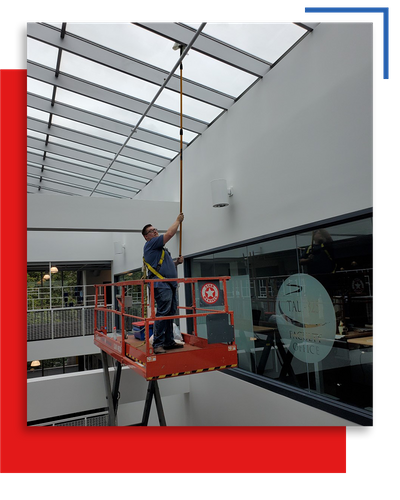 Window Stain Removal
No matter if you have residual glue, tape, marker, window paint, or another type of stain on your windows, we can help. At All Clean of America, our team is able to completely resolve any window stain issues you may have. Rely on our team for both residential and commercial window stain removal services. If you think you have a tough window stain, get the most accurate estimate by contacting us today.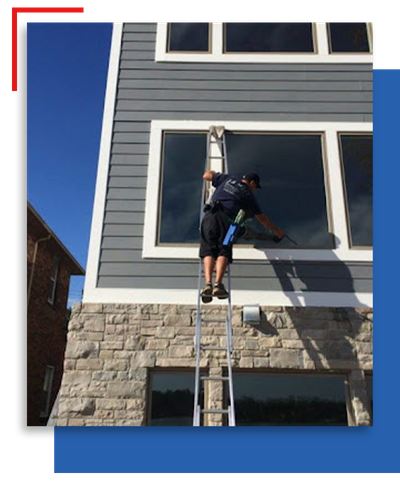 Offering Commercial & Residential Window Washing Services in These Washington State Locations
At All Clean of America, we are proud to offer our commercial and residential window washing services and more in the Puyallup and surrounding Washington areas, including cities such as Tacoma, Gig Harbor, and Lakewood. Clean, streak-free windows are important — no matter if you're housing guests or welcoming customers, rely on us for both your residential and commercial window cleaning needs in the area.
Commercial & Residential Window Washing FAQ
How Often Should Commercial Windows Be Cleaned?
Windows in a commercial space should be cleaned generally 2-3 times per year. If build-up or visible fingerprints are an issue, it's best to clean your windows daily, but still get them cleaned professionally a few times a year. Call All Clean of America to get set up on a regular maintenance schedule for your commercial window washing and more.
What Does Professional Window Cleaning Include?
Our commercial and residential window cleaning services include proper washing of all windows requested using our professional equipment and products. We only use highly effective, safe cleaning products on your windows that never leave streaks or smudges behind. To learn more about the products that we use for our window cleaning service, contact us today.
Do Window Cleaners Do the Inside and Outside?
If you prefer, we are able to wash both the inside and outside of your windows. In fact, we prefer to clean both in order to get them as clean and shiny as possible. Our technicians are trained to carefully and thoroughly remove all smudges and stains on your windows no matter which side they are on, just let us know your preference.
Should I Hire a Professional for Window Cleaning or Can I Do It Myself?
While you are able to clean your windows on your own, and you are suggested to do so, they benefit greatly from a professional clean every once in a while. Our team is trained to thoroughly clean your windows without leaving streaks or residue. Let us help you save time cleaning while getting a higher quality window cleaning when you rely on All Clean of America for either your residential or commercial window washing needs.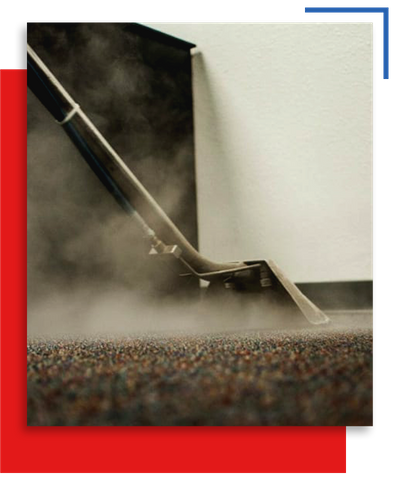 Why Choose All Clean of America?
Over 30 Years Of Experience

Your Satisfaction Guaranteed

Unparalleled Customer Service

Competitive Pricing

Licensed And Insured

No Aggressive Upselling

Free, Guaranteed Quotes

Your Window Washers For Life

Residential Services Available

Upholstery, Carpet, Tile, Grout, And Wood Cleaning Services Available

Heated Power Washing Services Available

Serving Puyallup, Tacoma, Gig Harbor, and Lakewood
Contact Us Today for Commercial & Residential Window Washing
Need window washing services in the Puyallup, Tacoma, Gig Harbor, or Lakewood areas? Rely on none other than All Clean of America — we've been in business, serving our community since 1992. Aside from offering our top-tier commercial and residential window cleaning services, we also offer an array of other cleaning services in Puyallup and the surrounding areas. Get in touch with our team today to get your free, guaranteed cleaning estimate!