Guaranteed Quotes

No Aggressive Upselling

Licensed and Insured

In Business Since 1992
About Our Commercial Carpet Cleaning Services in Puyallup, Tacoma, Gig Harbor, Lakewood & South Puget Sound
All Clean of America top-notch offers carpet and rug cleaning services for commercial spaces in the Puyallup area. If you have an office building, retail store, or other type of commercial space, we're glad to help clean your carpets, getting them looking and smelling fresher than ever. Get in touch with us today to get an estimate and to schedule your carpet cleaning appointment.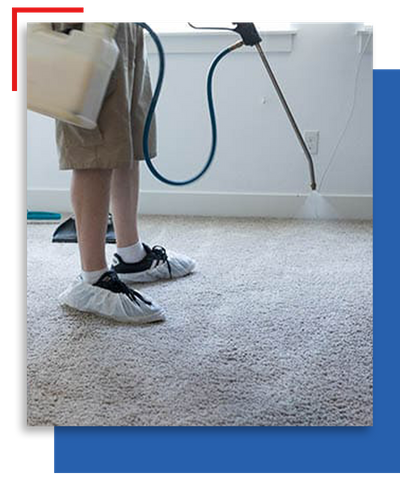 Carpet Stain Removal
Spills and stains can happen in an instant, especially in a commercial space with so many people. If you have stained carpets or rugs in your office building, retail store, or other commercial space, rely on All Clean of America for stain removal during our carpet cleaning services. With our techniques and products, we're able to get out most stains without even noticing that they were there in the first place. Plus, we can help with other fabrics aside from carpet — rely on us for upholstery cleaning to get tough stains out of office chairs, retail displays, and more.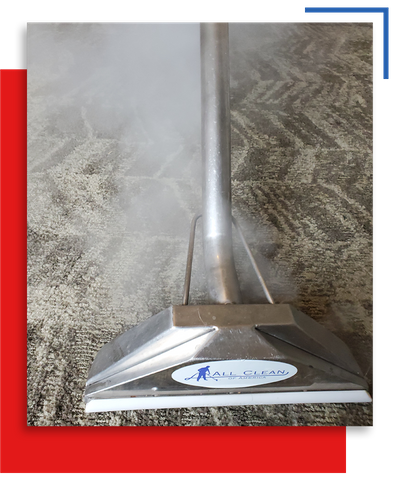 Carpet Deodorizing
Commercial spaces usually see a ton of traffic, and with that, can come a lingering odor. Most of the time, a good carpet cleaning and deodorizing of the flooring is a great way to get your office, retail, or other commercial building smelling fresh. Once your carpets have been cleaned and all stains removed, you'll feel more confident and your employees (and, depending on your business, customers, clients, and more) feel more comfortable in your commercial space. Contact us to get a quote on our commercial carpet deodorizing services.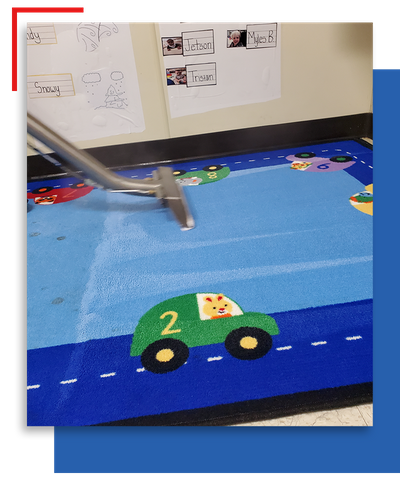 Offering Commercial Carpet Cleaning Services in These Washington State Locations
All Clean of America is proud to offer our commercial carpet cleaning services and more to the Puyallup and surrounding Washington areas, including Tacoma, Gig Harbor, Lakewood & South Puget Sound. We know how important it is to have clean, fresh flooring in your commercial space and we're ready to help offer reliable, comprehensive cleaning services that you can rely on. Get in contact with our team today to get a carpet cleaning quote.
Commercial Carpet Cleaning FAQ
How Often Should Commercial Carpets Be Cleaned?
Commercial carpets see a lot of traffic and should be vacuumed daily to prevent dirt and dust from gathering, or at least everyday in which people are using the building. Lower traffic areas could potentially be vacuumed less often. If spills occur, they should be cleaned up promptly to avoid staining. To treat stains properly, it's best to enlist the professionals. Even if you don't notice any major stains, all interior commercial carpets should be cleaned professionally with carpet cleaners about twice a year.
How Long Does Professional Carpet Cleaning Take?
The carpet cleaning process could vary by project and room size, but generally takes 15-30 minutes per room. To get a more accurate estimate, get in touch with our team today.
What Kind of Carpet Cleaner Do Professionals Use?
At All Clean of America, we use a variety of safe carpet cleaners for our commercial carpet cleaning services. We use high-powered equipment that are not available to regular consumers for the ultimate clean. To get more information or to request certain types of cleaning product, be sure to contact our team.
Are Your Commercial Carpet Cleaning Products Environmentally Friendly?
Our cleaning products used for your commercial space's carpeted areas are eco-friendly and completely safe for you, your workers, customers, and anyone else in the building to be around post-cleaning. If you have any questions about the cleaning products that we use for our carpet cleaning services, contact us today.
Do You Offer Any Discounts on Commercial Carpet Cleaning?
At All Clean of America, commercial carpet cleaning quotes are based on square footage, severity of soil, obstructions to go around as well as other factors. Call (253) 272-0830 today for a free quote or fill out our form for a direct quote.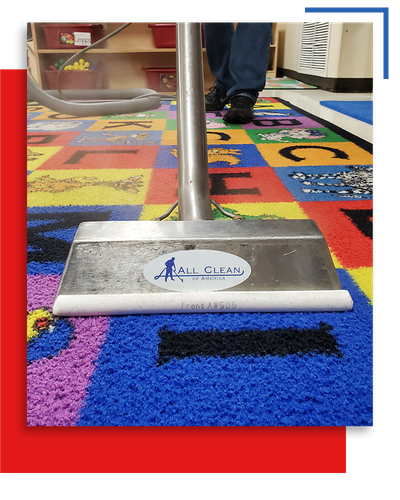 Why Choose All Clean of America?
Over 30 Years Of Experience

Your Satisfaction Guaranteed

Unparalleled Customer Service

Competitive Pricing

Licensed And Insured

No Aggressive Upselling

Free, Guaranteed Quotes

Your Carpet Cleaners for Life

Residential Services Available

Upholstery, Window, Tile, Grout, And Wood Cleaning Services Available

Heated Power Washing Services Available

Serving Puyallup, Tacoma, Gig Harbor, and Lakewood & South Puget Sound
Contact Us Today for Commercial Carpet Cleaning
Looking for commercial carpet cleaning services in the Puyallup, Tacoma, Gig Harbor, Lakewood, or South Puget Sound area that you can rely on? Trust All Clean of America for all of your carpet cleaning needs for your business or other commercial space. We're a local, family-owned cleaning company that can truly do it all — get in touch with us today to schedule your commercial carpet cleaning, upholstery cleaning, window cleaning, and more in the Puyallup area!