Tips To Get Your Spring Cleaning Done Fast!
Tips To Get Your Spring Cleaning Done Fast!
Spring has sprung! Along with tulips and apple blossoms, spring also brings an opportunity to give yourself a fresh start. Here at All Clean of America, we specialize in residential cleaning and commercial cleaning! In today's blog post, our professionals are sharing a few tips for spring cleaning. Continue reading to learn more, and if you'd like to enlist our cleaning professionals for your spring cleaning, contact our team today!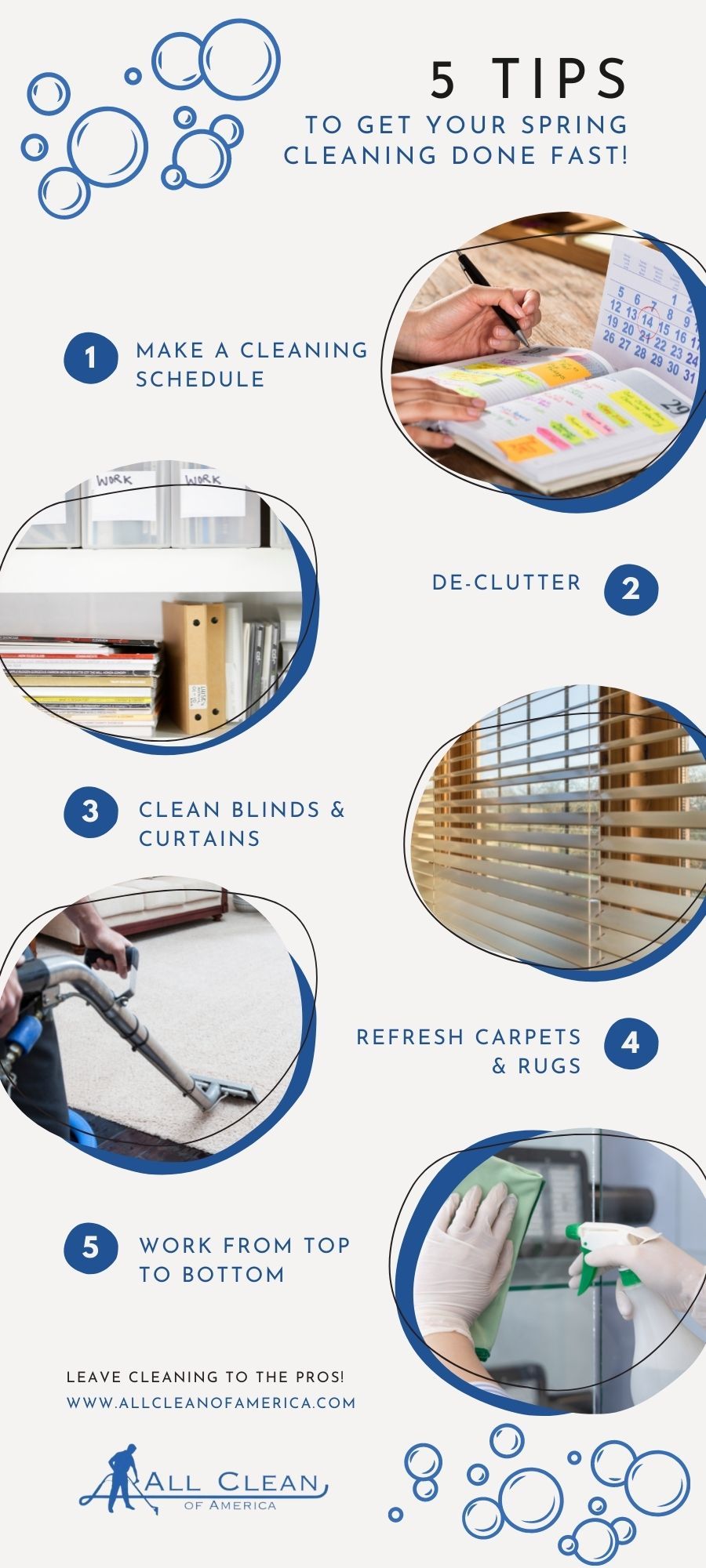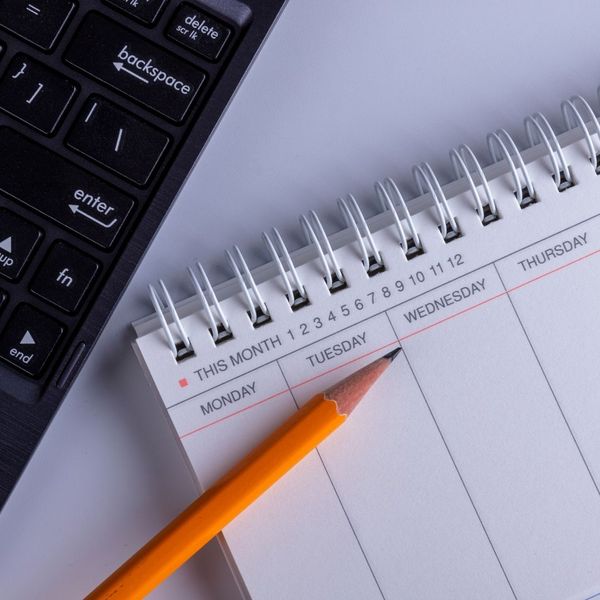 Make A Cleaning Schedule
While it's tempting to think that you can knock out your spring cleaning on a Sunday afternoon, it's simply not possible. Spring cleaning is a big deep cleaning of your entire home, and it's best to make a list of everything you need to do, in every room of the house, and make a schedule for when you will do it. Plus, you can then assign tasks to different people in your household, making sure that the cleaning is shared!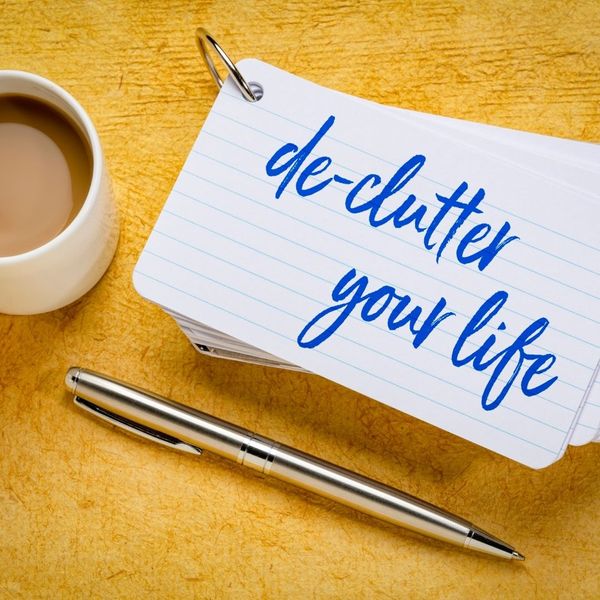 De-Clutter
Spring cleaning isn't just a great opportunity to clean those forgotten nooks and corners, it's also a great opportunity to de-clutter. Go through your closets and donate clothes, dump out the junk drawer, and whatever other clutter you've been ignoring all winter.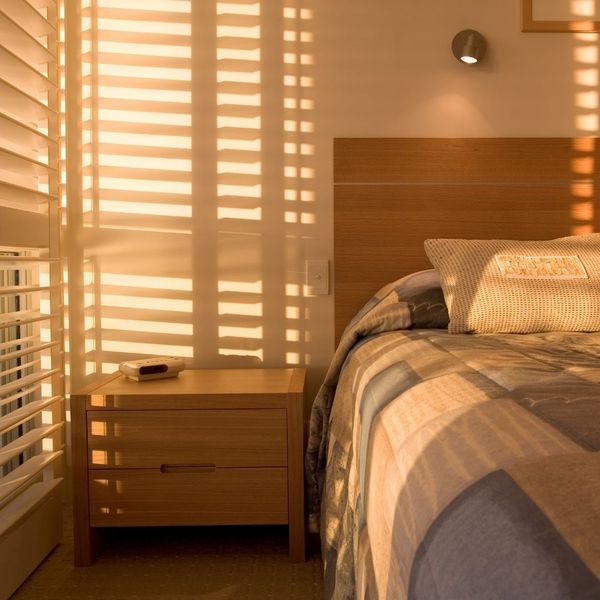 Clean Blinds and Curtains
Blinds and other window coverings can be difficult to clean, and spring cleaning is the perfect opportunity to do so. While you're at it, wash the inside and outside of your windows as well. You'd be surprised at how much more light your house will receive, as well as how much better the air quality is.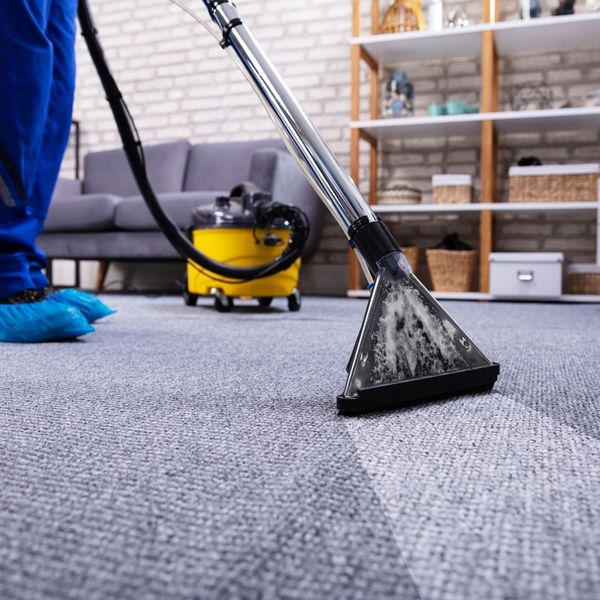 Refresh Carpets and Rugs
You vacuum regularly, but now's time to refresh your carpets with a deep clean. Rent a portable carpet cleaner with a rotating brush or sprinkle baking soda or carpet deodorizer on your rugs and carpets. It'll make a big difference in your space! Here at All Clean of America, we specialize in professional residential carpet cleaning, so you can always call us to refresh your space.
Schedule Residential Cleaning Services
Does spring cleaning sound overwhelming to you? Leave it to the pros at All Clean of America! We'll get your house sparkling from top to bottom. Contact us today to get started!